THE LAW OF KNOWLEDGE
In the 21st century, intellects- intelligence and information, is the new currency. There is the need to grow more, to do more and to LEARN MORE.
Be knowledgeable at what you do, and its power will speak for itself. I feel even in a conversation, one person shouldn't be significantly more intelligent, else the other zones out.
Sadly, I've met people who don't and won't read, even if you put seven N1500 MTN recharge card numbers in between each paragraph page of a book.
My dear,
Readers are Leaders.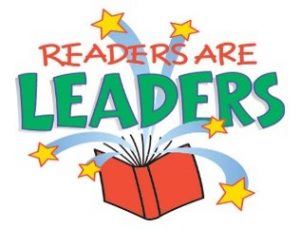 Pastor Mathew Oshimolowo of the church, KICC, said he was feeling arrived flying first class, and was going to fall asleep in it. But then he looked to his left, and he saw the man we today know as Dangote, awake, reading!
Lol.
Oyedepo during his early days would travel and return almost empty handed to his wife, except with a bag full of books!
..Look at all of them now, successful!
Leave grace to God, by habits, success is predictable.
African's don't read, (well, except for bible, Linda Ikeji and Rhapsody of Realities…lol)
You are what you value.
Every time I fly Aero, and as usual there is a delayed flight (oops), I look around the airport lobby and I notice how most Nigerians listen to music, chat and sleep. And the white man always reads.
Success isn't hard, its just hidden.
And you know the saying, "if you want to hide something from a black man, put it in a book"!
To make it easier. These days, it is "put in trainings!"
Question – How to be knowledgeable?
✔Keep an open mind
✔Understand your own bias.
✔Learn how to admit to yourself and others when you are wrong and don't know.
✔Decide what kind of knowledge you are looking for.
✔Get out of your own comfort zone. When was the last time you did something for the first time?
✔Don't be afraid to fail.
✔Acquire the skills to fix things.
✔Gain technological skills.
✔Learn to navigate and understand the Internet.
✔Learn things that will help with being an adult.
✔Take college or university courses.
✔Read widely. This means more books, newspapers, magazines, websites.
✔ Visit the library.
✔Memorise your new information.
✔Talk to experts, have a mentor and volunteer to serve.
✔Constantly pursue knowledge.
I hope it helps.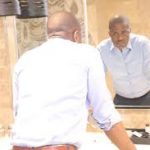 Eizu, ©Hexavia!
Strategy. Business StartUps and Corporate Restructuring Consulting
T: 08035202891
Uwaoma Eizu is the lead strategist at Hexavia! He is a graduate of Mathematics with two MBAs and over a decade of experience working with startups and big businesses. His core is in building startups and in corporate restructuring. He is also a certified member of the Nigerian Institute of Management, Institute of Strategic Management of Nigeria and the Project Management Institute, USA. By the side, he writes weekly for the Business Day newspaper.
Listen to the podcast by clicking on the link below:
https://anchor.fm/lawsofbusiness/episodes/LAW-OF-KNOWLEDGE-ehco5v
To download the complete Hexavian Laws of Business, click on the link below:
Not already a member? Join HBC here.