This law explains that "We are limited, not by our abilities, but by OUR VISION". I have come to notice the power of vision and positive affirmations, utterances and outlook of possibility. You can barely feature in a future you can not picture.
I once had a girlfriend who I asked what she wants to be in the next 10 years and she just said "alive!". Is that all? Too bad, that was one of the reasons I had to leave.
We need big dreamers, big thinkers and big doers. In the words of J.Cole, if you're not aiming too high, then you're aiming too low.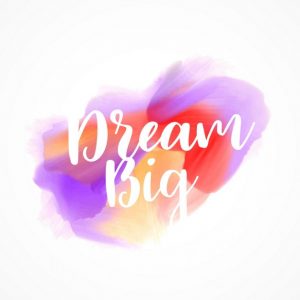 In whatever you choose to do, be visionary. I mean dream big, think big but start small. A deep principle of inertia is to start first. Start and better tools will be found on the way.
Hint: do you have a life Vision Statement for your existence?
Make your vision statement so simple. The best vision statement ever still remains that of NASA's "to put a man in space". It was achieved.
Make it so simple that everyone -your team members can understand it enough to put in their bits and best to achieve it.
Yet, it has to contain two major things, your company core ideology and it's envisioned future.
How to Write Your Vision Statement
What is Vision statement?
✔Aspirational in that it's about your goals. For you to achieve your vision, you'll need to write a new vision statement.
✔Inspirational in that it provides life and direction to your day-to-day work (the root of the word "inspiration" relates to breaching life into things).
✔Motivational in that it provides a reason for the work you do.
🔘Revisit your strategic plan
✔Your elevator pitch.
✔Your business values.
✔Your business goals.
✔Your business Strengths, Weakness, Opportunities and Threats.
✔ Your business story.
🔘Make a vision Board
✔Who does your business help?
✔What's the purpose of your business?
✔How do you want to make the business solve?
✔What problems does your business solve?
✔What's your ultimate aim for your business?
🔘Distinguish the Essentials
🔘Write
✔Use shorebirds and sentences to keep it engaging.
✔Limit yourself to concrete language.
✔Focus on what your business does for others – how you help your customers and inspire your employees.
🔘Ask for Feedback
🔘Continually Review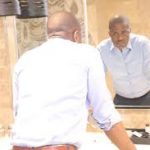 Eizu, ©Hexavia!
Strategy. Business StartUps and Corporate Restructuring Consulting
T: 08035202891
Uwaoma Eizu is the lead strategist at Hexavia! He is a graduate of Mathematics with two MBAs and over a decade of experience working with startups and big businesses. His core is in building startups and in corporate restructuring. He is also a certified member of the Nigerian Institute of Management, Institute of Strategic Management of Nigeria and the Project Management Institute, USA. By the side, he writes weekly for the Business Day newspaper.
Listen to the podcast by clicking on the link below:
https://anchor.fm/lawsofbusiness/episodes/LAW-OF-VISION-ehcnk0
To get the complete Hexavian Laws of Business, click on the link below:
Not already a member? Join HBC here.