We have a policy at Hexavia, to only hire people who made a first class degree from the university. But this lady walked into the interview without that. She was very confident, a bit too young yet charmingly engaging and super impressive at the interview. Her name is Victoria. So I had to look at her CV again only to realize that she hadn't even graduated, talk less of having a first class degree. I stumbled upon my colleague, Victoria's Version of the Story on her Linkedin profile (I didn't even have one as an undergraduate). Her version of the story goes like this "Recently, I applied for an internship position at Hexavia consulting because I needed to maximize this pandemic period. After all, federal universities weren't open yet. I felt like I was a little bit too late because it was September already and school would be resuming soon but I applied anyway".
Her narrative continues, "Applying wasn't the problem. The problem was that I didn't meet the requirements. They needed a first class graduate. I wasn't a graduate yet and I wasn't even on a second class upper talk less of a first class. I was a second-class lower undergraduate still trying to figure out what life was but I sent my CV regardless. I knew I had more to offer than what my CGPA said. I have dreams that constantly seem out of reach because my CGPA isn't just encouraging.
When I was picked for this, I was beyond surprised but this opportunity was a confidence booster for me. On the day of the interview the MD, Mr Eizu Uwaoma asked me why I was even here with a way lesser requirement. And I told him "I believe I can do what these first class graduates can do and more" and I remember the people around there laughing.
Deep down, those were just words of mouth. I didn't really believe I could do what they could. But here I am, learning and growing. I still have a lot to share about my experience here but I will leave this for now".
By the way, Victoria is our Staff of The Month. She is a highflyer to us all. She holds the power of compensation advantage.
For a few months due to the COVID 19 pandemic there were really no sports events, so the sports stations felt a lot of hits. During that lockdown, SuperSport on the DSTV cable service aired sport- based movies and documentaries on one of its channels. While there are no new sporting events to cover, it still had to keep its viewers entertained and engaged. That's an example of compensation advantage. There's something called Compensation Learning in Psychology. It's what it took David to knockout Goliath. David wasn't big, but over time, he had mastered speed and accuracy with the stone. That's what he was good at and that's what he used. It's the art of making disadvantage an advantage by developing things to be the best at to compensate for the things you're not the best at. Compensate yourself. Be good at something. Compensation learning that leads to Compensation Advantages are the things you find yourself being good at to compensate for the other things you're not good at due to the lack of opportunity to learn them.
Take for example, Cosmas Maduka's parents couldn't afford school, so he went into apprenticeship. And out-learned everyone else about cars and selling. Today he owns Coscharis. It's like the dyslexic guy in your class who always failed his tests. But to fit in, he made up by becoming funny. Today he is a successful comedian. It's like Stevie Wonder, learning to play the piano more than everyone else because it's one of the few things he didn't need sight for.
Compensation Learning is what it took Jay-Z to create good music, even though he never writes. He just freestyles from his head. But he had no choice, because growing up, he was always on the streets selling drugs, and those guys kept guns, not a pen and pad for writing rap. So he had to learn to memorize thousands of rhymes and verses till when he had time to make it to the studio. That's his compensation advantage.
Listen,
"It's not what you don't have that stops you. It's what you have but don't know how to use" Many people fail because they give up for not having what the initial requirement is. Several stories have been heard of individuals who started out very low in businesses but later became gurus in their respective fields.
Recently, TIME named Tony O. Elumelu as one of Africa's leading investors and philanthropists in the 2020 TIME 100 (the annual list of the 100 most influential people in the world). Mr. Elumelu, who is one of only four Africans on the 2020 list, is recognized for his track record of business turnaround and value creation, and economic empowerment of young Africans. He started and is today the Chairman of UBA. But Tony Elumelu graduated with a second class lower degree. Still, he applied for the post of an entry analyst for All States Bank even though the requirement was a 2nd class upper graduate and above. The cover letter to his application revealed this much "I know I may not have met the qualifying criteria for the advertised roles, but I am intelligent, driven, and ambitious and I will make the bank proud. My 2:2 degree does not demonstrate the full extent of my intelligence and ability, and I know I can do much more," it read. Those words caught the eyes of the bank chairman who decided to give him a lifeline. He loved his confidence but barely knew he was creating an Africapitalist and corporate banking legend.
He got a chance and ran with it. Above all, he kept to the letter of his words and did much more. 12 Months after he was hired as an entry analyst, he was promoted to the position of bank manager to become the youngest Bank Manager of his time at the age of 27 years.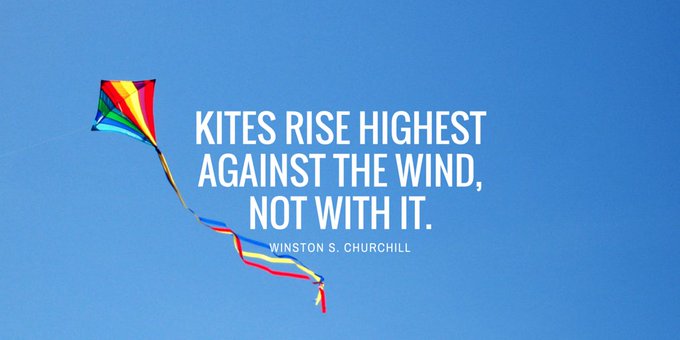 Always remember the Words of Winston Churchill that "Kites rise highest against the wind, not with it." Go further.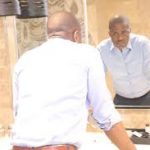 Eizu, ©Hexavia!
Strategy. Business StartUps and Corporate Restructuring Consulting
T: 08035202891
Uwaoma Eizu is the lead strategist at Hexavia! He is a graduate of Mathematics with a PMP®, two MBAs and over a decade of experience working with startups and big businesses. His core is in building startups and in corporate restructuring. He is also a certified member of the Nigerian Institute of Management, Institute of Strategic Management of Nigeria and the Project Management Institute, USA. By the side, he writes weekly for the Business Day newspaper.
Not already a member? Join HBC here.