 In today's business world it's hard to find good people, but harder to keep them. The hardest part even, is making them to stay long enough for you to build growth, vision and maybe your succession. It's the founder and CEO's dilemma. You have to create a special set out of your entire lot for this. You have to identify and build intentionally what you desire. That set to build succession with require that out of your many, that they the most highly competent (highflyers) and loyal ones. That intersection is mainly personality based. It starts from identifying those fit enough to be called highflyers. In earmarking a team member(s) for takeover, loyalty can be relative. Most highflyers are not loyal to the brand, but loyal to their needs that have to do with the brand. Just like the law of diminishing returns, as time goes in it, retention of that loyalty and commitment drops. It is best to identify high flyers with the right personality and SKA (Skill, Knowledge and Ability) to build succession with. It can't be everyone but a subset of your perfect fit (those with competence, leadership traits and loyalty). When you identify those earmarked, communicate it to them. Codename them; (in this case I have called them "Inner Circle"). And then put them on a special plan.
Keeping the right people and making them part of your succession planning is beyond vision, salary, work and a good working condition. You should first identify who is a potential for succession planning with. That takes a team assessment and human resource audit in line with some predefined metrics that must be set. For those you earmark, let them know. Generally, even when you find those fit to plan with, there are five levels of their human needs that should be important in considering grooming them for the workplace. Within each level are specific needs that allow for an individual to feel fulfilled. But it's only a matter of time once a level is fulfilled that the staff guns for the next level. The following are series of different things that must be done interpedently yet concurrently inline with succession planning.
Structure and Promotions
We will have to draw out a promotion plan. Having a structure, a culture and an organogram they can aspire to grow with to the top with is powerful. One strategy to retain employees is consistent and transparent promotion. Most employees (if not all) desire to climb the pyramid of their hierarchy of needs up to the level of self-actualization. This can be achieved through a carefully conducted periodic performance appraisal to measure employee's performance in relations to organizational goals and objectives. Although some of these employees may come in initially to satisfy their physiological needs, the management must design a transparent and consistent career path for them to guarantee growth and improvement. Employees tend to stay longer in organizations that provide them with opportunities for growth. However, this promotion must be accompanied with significant increase in monetary rewards to further motivate the employees.
Ownership Opportunities and Partnership
Show them there is opportunity to own a part of the business over time. Employees who have worked in the organization for at least 5-10 years should be considered for profit sharing, shareholding or partnership. This further creates a psychological connection to the organization and also motivates such employee for better performance since the success or failure of the organization would have a direct impact on his/her dividends.
Open Communication and a Culture for Feedback
Employees must be heard in the organization in order to retain them. In an autocratic system, where the employees are only on the receiving end, job dissatisfaction is most likely to creep in thereby leading to labor turnover. The "Inner Circle" employees must be positioned as strategic business partners with the employers rather than the "lord and serfs" relationship. Opinions of the employees must be sought on every necessary matter, as bilateral agreements are more prone to implementation rather than unilateral imposition.
Use of Data Analytics to Find the Right Succession
At the point of recruitment, special attention must be given to the personality traits and work experience of the prospective employees. Certain personality types are less loyal and more restless. Also, doing a trend analysis of their work history reveals a lot more. Often times, some of these employees are inconsistent at their previous workplaces spending a relatively short duration at each workplace. This can be analyzed for correlation and regression via a time series to ascertain the probability of such employees exiting the firm when recruited.
Mentorship Planning, Job Rotation and Cross-Functional Trainings
Because they are special, they should be specially and up-closely mentored. We need to draw out a mentorship plan. Also, employees often get bored doing the same routine job overtime. The "Inner Circle" team members need to be moved between units no matter how good they seem in one unit.
Managing and living up to their expectations
The management must strive to live up to the expectations of the employees. Use data, focus groups, town hall meetings, retreat to feel their pulse. Often times, the management often breaches agreements reached at the point of entry into an organization. This often causes grievance, which may escalate to dispute then conflict. Management must agree to only achievable propositions during recruitment, so as to avoid disappointing the employee which may cause him/her to exit the workplace altogether.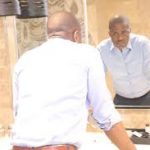 Eizu, ©Hexavia!
Strategy. Business StartUps and Corporate Restructuring Consulting
T: 08035202891
Uwaoma Eizu is the lead strategist at Hexavia! He is a graduate of Mathematics with a PMP®, two MBAs and over a decade of experience working with startups and big businesses. His core is in building startups and in corporate restructuring. He is also a certified member of the Nigerian Institute of Management, Institute of Strategic Management of Nigeria and the Project Management Institute, USA. By the side, he writes weekly for the Business Day newspaper.
Not already a member? Join HBC here.