Does having a startup exactly mean starting a new business venture?
When is a big business or already existing business considered as a startup?
…
Well, according to Eric; a startup is a human institution designed to create a new product or service under conditions of extreme uncertainty.
But then I will still continue…
Startups are known to use many kinds of new innovation: novel scientific discoveries, re-purposing an existing technology for a new use, devising a new business model that unlocks value that was hidden, or simply bringing a product or service to a new location or a previously under-served set of customers.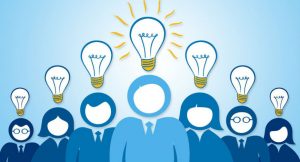 …
In simple terms, a startup is characterized by new ways of doing things – innovation
Eric Ries in the book Lean Startup presents methods which can be applied to startups, notwithstanding the size of the organization.
These methods include:
Validated learning.
Build-Measure-Learn.
Innovative accounting.
So for the sake of this review, I will focus on validated learning and then we can get the book for further surfing.
It's not a startup if it's not surrounded by conditions of uncertainty.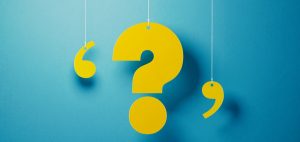 To open up a new business that is an exact clone of an existing business all the way down to the business model, pricing, target customer, and product may be an attractive economic investment, but it is not a startup because its success depends only on execution—so much so that this success can be modeled with high accuracy. This is why so many small businesses can be financed with simple bank loans; the level of risk and uncertainty is understood well enough that a loan officer can assess its prospects.
Startups are designed to confront situations of extreme uncertainty – So many things unknown from the target customers to the customer's choice.
In summary, uncovering a new source of value for customers and caring about the impact on those customers, defines the concept of new product or services.
Three basic things constitute the above definition:
Institution.
New product or service.
Conditions of extreme uncertainty.
…
Back to the question asked earlier; why are startups failing?
In the view of Eric Ries there are two basic reasons why startups fail:
The first problem is the allure of a good plan, a solid strategy, and thorough market research; all based on forecast and not DATA.
Startups do not yet know who their customer is or what their product should be. As the world becomes more uncertain, it gets harder and harder to predict the future. The old management methods are not up to the task.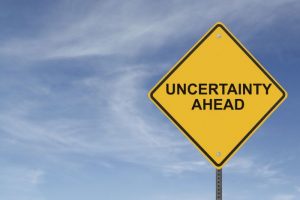 He therefore suggest that startups drive through to the future and not just think they can land on the moon.
The second problem is that after seeing traditional management fail to solve this problem, some entrepreneurs and investors have thrown up their hands and adopted the "Just Do It" school of startups. This school believes that if management is the problem, chaos is the answer. Unfortunately, as I can attest firsthand, this doesn't work either.
Personally, I have always not loved the ideology of Just do it!
You waste so much resources time into thing that could have been done in a better way…
Most people think of process and management as boring and dull, whereas startups are dynamic and exciting.
But what is actually exciting is to see startups succeed and change the world.
The passion, energy, and vision that people bring to these new ventures are resources too precious to waste.
I believe that entrepreneurship requires a managerial discipline to harness the entrepreneurial opportunity we have been given.
The Lean Startup method, in contrast, is designed to teach you how to drive a startup. Instead of making complex plans that are based on a lot of assumptions, you can make constant adjustments with a steering wheel called the Build-Measure-Learn feedback loop.
…
One question asked in the book that gets my attention is;
What if we found ourselves building something that nobody wanted?
In the Lean Startup model, validated learning is recommended for startups.
Validated learning is the process of demonstrating that a team has discovered valuable truths about a startup's present and future business prospects.
It is a model that recognizes which efforts are value-creating and which are wasteful.
Before reaching a conclusion that customers want to buy your product either as a new business or existing business, learn and in the process validate your assumptions.
…
A practical example: Efritin.com came and was almost everywhere. Billboards, Stickers etc. Would they have started by testing the market to see what people wanted, it would have been better.
It's easy to kid yourself about what you think customers want. It's also easy to learn things that are completely irrelevant. Thus, validated learning is backed up by empirical data collected from real customers.
Why not take a portion of your intended or assumed market and test your product or service over a period of time; keeping track of the success and failures and learn from it.
Before launching a new idea or a new product line, consider validating your assumptions.
According to Eric Ries in his book;
The way forward is to learn to see every startup in any industry as a grand experiment.
The question is not "Can this product be built?"
In the modern economy, almost any product that can be imagined can be built. The more pertinent questions are "Should this product be built?" and "Can we build a sustainable business around this set of products and services?"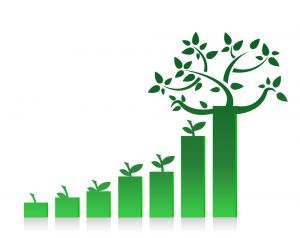 To answer those questions, we need a method for systematically breaking down a business plan into its component parts and testing each part empirically. In other words, we need the scientific method. In the Lean Startup model, every product, every feature, every marketing campaign—everything a startup does—is understood to be an experiment designed to achieve validated learning.
…
Meanwhile, you can get the book to read for yourself.
Book Review by; Chika Isaac Innocent.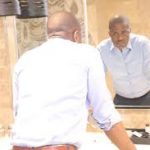 Eizu, ©Hexavia!
Strategy. Business StartUps and Corporate Restructuring Consulting
T: 08035202891
Uwaoma Eizu is the lead strategist at Hexavia! He is a graduate of Mathematics with two MBAs and over a decade of experience working with startups and big businesses. His core is in building startups and in corporate restructuring. He is also a certified member of the Nigerian Institute of Management, Institute of Strategic Management of Nigeria and the Project Management Institute, USA. By the side, he writes weekly for the Business Day newspaper.
Click HERE to reserve your slot.