Pulling it backwards can only shoot an arrow forward. This overly busy, brash and confrontational business world creates a false mirage of productivity. So when it gets too much and when we are faced with stress, uncertainties and difficulties, whether life or business, retreat!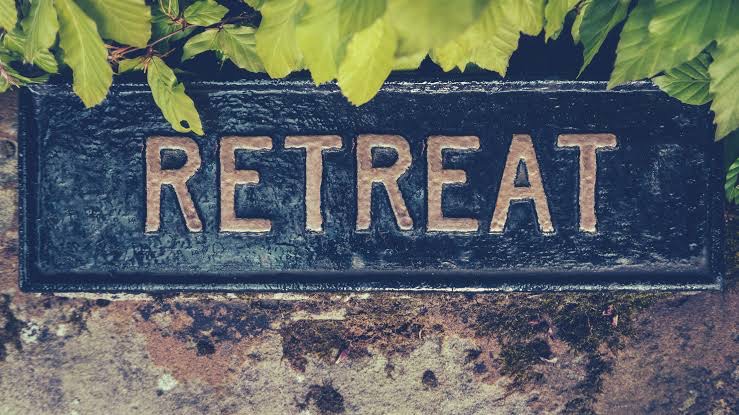 A retreat is the act of temporarily withdrawing from the usual or a time away in a quiet and secluded place where you can relax and strategize. It can be personal or corporate. As a management or corporate unit, a retreat is a getaway session or sets of sessions that are typically designed and organized to facilitate the ability of a group to step back from their day-to-day demands and activities to progress better. It is a period of mindfulness and concentrated discussion. It delivers meaningful team bonding activities, dialogues and strategic thinking towards the organization's future.
Corporate retreats can be of any type, from sports styled retreat filled with fun activities to a seminar-style retreat filled with discussion or even both. Whatever the case is, it should help everyone relax and mentally reboot. And on the other hand while in a group, it should promote a feeling of teamwork. Corporate retreats can also help employees gain some problem-solving skills that lead to better cohesiveness and productivity.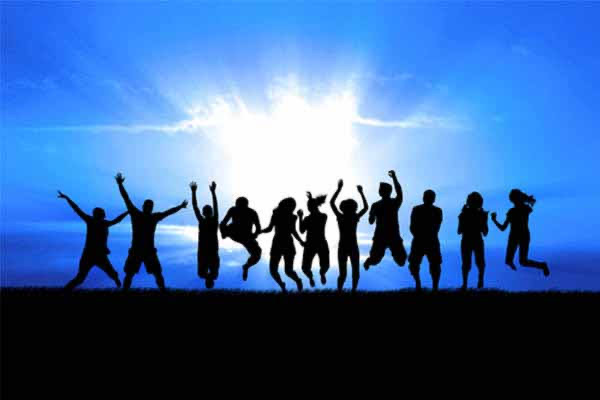 In my years of developing teams and organizations, having interacted with tens of thousands of executives, I can say that the spark of newness that leads to true and long lasting growth occurs after retreats and regrouping. This is powered by the newly enhanced relationships and strategies of connected people.
Even as a core HR function, massive or strategic hires should happen just before a retreat. Then you can invite key prospects being considered. While they are there, watch their true colors to see if they behaviorally make a good strategic fit for your firm.
While it seems easier than said to get people to jump on, most times to drive a retreat agenda, it must have the natural buy-in of the people. To achieve this and to make it more interesting, announce it not as an extension of work, but as a reward. Give them a chance to define their expectations, be democratic and participative. If management can afford a serene and magical location, that will be great. Back it up with an informal announcement of a bonus or an incentive alongside it. And during it, management can show their gratitude and appreciation towards their employees through many recreational activities, award nights and a party.

To plan a retreat requires a set of intentional steps. To achieve an optimized time, follow these step by step processes for organizing a retreat:
Define why you want to have a retreat for a period.
State in clear terms your desired outcome for the retreat.
Decide the facilitators.
Create a retreat committee (these guys will be in charge of organizing the logistics, management and outcomes)
Create a checklist
Create an agenda
Decide who should attend
Communicate the purpose and expectations of the retreat to attendees.
Choose a location
Create ground rules that will guide every activity.
11.Ensure you have a methodology and structure to document key resolutions
Implement the retreat.
A corporate retreat is incomplete without relaxation, mind tasking and enough fun activities. Some fun activities can include dancing, campfire setups, sports and workouts, board games, river rafting, rock climbing, mountain climbing. You can even be more adventurous. Take for example, imagine everyone hiking blindfolded while holding on the same rope. Imagine team scavenger hunts, or even friendly competitions between company departments, etc.
You don't have to break a bank to achieve a great time out. Corporate retreats can be customized to fit the company's needs and even budget. We can always help you out at Hexavia!
Beyond retreat as a management practice, once in a while on a personal level learn to retreat. Explore, travel; getaway, enjoy the here and the now. It's not all the time that a vacation must be in the popular and busy cities of Dubai and London. How about you visit other green lands and country homes or you just take out time to explore the world's greatest mysteries and wonder; surf on bluer waters, dive the depths of the Mariana Trench. Visit the Phantom Islands of Bermeja, the Vile Vortices or the vortexes of Bermuda, you can never consider yourself wise until you voyage. From there you'd find peace and insights, you'd unlock secrets and maybe even understand love and the extent of even human stupidity.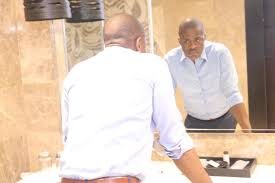 Eizu, ©Hexavia!
Strategy. Business StartUps and Corporate Restructuring Consulting
T: 08035202891
Uwaoma Eizu is the lead strategist at Hexavia! He is a graduate of Mathematics with two MBAs and over a decade of experience working with startups and big businesses. His core is in building startups and in corporate restructuring. He is also a certified member of the Nigerian Institute of Management, Institute of Strategic Management of Nigeria and the Project Management Institute, USA. By the side, he writes weekly for the BusinessDay newspaper.
Not already a member? Join HBC here.