I totally agree with my colleague at Hexavia!. He'd always say, "In the words of Confucius, to put the world in order, we must first put our nation in order; to put this nation in order, we must first put our family in order; to put the family in order, we must first cultivate our personal life and make the best out of it while we are here";
OUR PERSONAL LIFE…
Making the best out of life, comes from an awareness of the personal journey of our souls into space and time for a reason, graced by a higher realm. We call it heaven.
Out of heaven, we should be seeking to live for life in a selfless self, a deeper mind, a more productive effort from a better heart, a happier self of self contentment, a free spirit and the right mentality and crave to add, not remove value.
The main concept of life is to add value. It should be powered by the essence of our creation, the will of God. Everyday, I see scavengers, even in Church. They just want to take and not add, even when they pray. Sometimes, I do this to God too. Once upon a time, my prayers used to be quite selfish. Every time we'll pray for miracles, we'll expect to have  a testimony that will sound like a lie. I also used to do that till I realized how Heaven really works, our rights in prayers and our title deeds when we dwell in His presence. But before then, I used to ask God to bless me, but nothing happened. And then I changed my prayer line, from "God Bless Me", to "The World will be Blessed Through me" and everything began to change. #value, #Sacrifice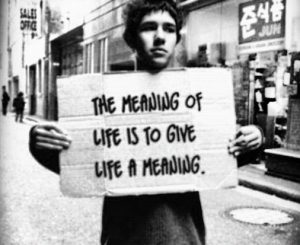 I am truly blessed. One thing I know is when you voyage, on a journey to adding value, you'll be shocked at the other things you'll find on the way. One of them is recognition, success, positive influence and even wealth. So the trick for me is to add value. To create further..
We are here!
Someday, it will be, "we were here". Would they remember you were here?
People are only remembered for what they gave, not what they took. What is even the tremendous value they'll remember you for here??
In one of the last words of the late Remi Lagos at a business retreat with the TV veteran Funmi Iyanda a few years ago was …she said to me. "While you are here, be here".
Be here, show up in your best.
Show up in greatness, in God's full glory you represent for as many that are called, only a few can be chosen. And you have been chosen.  As a Christian, you don't have to live everyday away from the world, like you are not a part of it, like you've packed your bag waiting for rapture.The brutal fact is that heaven and rapture might not come in your lifetime,  you are the only God, the world may ever see. Let them see Him through you, through Excellence, your Core Values, Sacrifice and Service. #ChurchForTheStreets
Happy Sunday. #ChurchForTheStreets is a HexavianSundaySeries.
Go Further Ahead.
About Eizu Uwaoma
Eizu Uwaoma is the founder & lead strategist of Hexavia, a business, brand, corporate training & management consulting firm. Through his weekly features nationwide on radio, he connects with more than 5 million professionals, personally interacting with over 500 top executives & has intervened in over 50 businesses. He has a proficient gift, skill and experience in enterprise development. He is an authority in brand, human capital and business training as well as project consultancy.
He runs the Decoded, a monthly hangout for professionals in all major Nigerian cities facilitates at the Hexavian Masterclass and is the founder of the Hexavian Business Club.
Click HERE to pay.