A business should be a vehicle to bring its owner more life not to take it away. Most CEOs are burning down with operations while trying to give light. That's like being a candle. The antidote should be to systemize activities so you can step out to Work ON the Business and not IN it.
Systemization is everything. A lot business in Nigeria seems to be doing less with way too much effort than normal and necessary. We hustle, we shout, we chase, we burn down, grow slightly and then crash. Business shouldn't be about that. To curb this dilemma, I advice that Instead of being too operational or looking at the business as a one-off operation, the owner should consider the business to be a prototype for a large number of franchises that will be added at a later stage. By adopting that mindset, the business owner will not only participate in the business as a technician but will also act as a manager (putting systems in place and controls) and as an entrepreneur (having a vision of how the business can create sustainable added-value for all key stakeholders). That way it's easy to build branches, scale up and more units of production. It's even easier to franchise or sell if need be. Any business that is not sellable, "franchiseable" and the outcome cannot be duplicated is still subsistent.
What I have come to notice is that most new businesses are not started by entrepreneurs who set out to build a strong business but by technicians who enjoy the hands-on work themselves. You should be more of an entrepreneur and manager than a technician. Let me break down the difference here:
1. The entrepreneur — supplies the vision and business acumen.
2. The managers– supplies order, process and interdependent systems.
3. The technician — supplies the output. Most people are in this rat race.
Another view of this is, for an entrepreneur/ CEO, he should focus on developing
Most people stay stuck at the bottom of just being technicians, working in their business.. To grow a business that has order, predictable outcome and that can scale, your role is to not do tactical work but strategic work. Tactical work is "working IN your business", but strategic work is "working ON your business". And only structure and systemization can do it for you.
To put all of these in context, small business need to start thinking and acting like they are big business, in vision and systems. They need to craft the following:
1. Primary Aim System: They need to clearly define their vision (big and audacious goal), mission, and core values. For us as entrepreneurs, it is important that everyone around us understands who we are, what we do, why we do it, and why it matters
2. Strategic Objectives System: I'd like to call it the keys to success (not more than 7 clearly defined keys you must live by; to help you grow).
3. Organizational Strategy System: At this point, you are defining an Organogram and Chain of Command. And then draft a functional JD and KPIs per team member with how they relate and interdepend. Have a compliance person to manage all performances based on the set metrics.
4. Management Strategy System: All departments and repetitive activity must have ground rules, "look of success", checklists, and SOPs per department/unit. There should also be a clear-cut concept of how we change or update the system (more like an SOP for SOPs).
5. People's Strategy System: This refers to how to take your employee seriously and to show that you do. This should clearly define your ideal culture, concepts and steps for motivation. Take for example 1. That customers should always be made to feel they're right. 2. That employees should act like they're the best.3. Performance must be appraised based on a predefined and clearly stated way And 3. That they grow by developing a new skill with a predefined means to this.
6. Marketing Strategy System: Here just forget your vision and organization and concentrate on the people. Break what you do into having an identity, building specialization with strong differentiation, and defined market concentration (by demography and psychographics. Also ensure you have a funnel for lead generation, lead conversion, generating repeat business opportunities, client fulfillment and referral loop).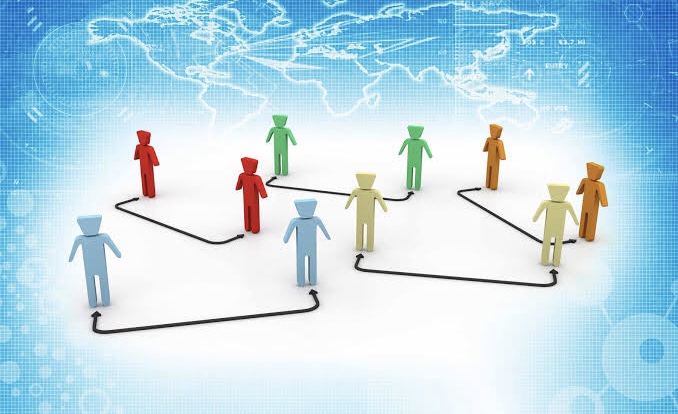 Structure, automation and culture is something that must be a part of building a system. A great brand that comes to mind when it comes to systemization will be McDonalds and IBM. Let me end with this statement by the founder of IBM, Thomas Watson. It says ''IBM is what it is today for three special reasons. The first reason is that, at the very beginning, I had a very clear picture of what the company would look like when it was finally done. The second reason was that once I had that picture, I then asked myself how a company, which looked like that, would have to act. The third reason IBM has been successful was I realized that unless we began to act that way from the very beginning, we would never get there. In other words, I realized that for IBM to become a great company it would have to act like a great company long before it ever became one. We didn't do business at IBM, we built one.''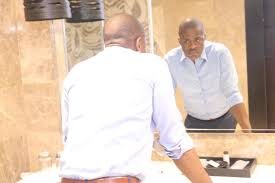 Eizu ©Hexavia!
PMP®, MBA
Strategy. Business StartUps and Corporate Restructuring Consulting
Uwaoma Eizu is the lead strategist at Hexavia! He is a graduate of Mathematics with a PMP®, two MBAs and over a decade of experience working with startups and big businesses. His core is in building startups and in corporate restructuring. He is also a certified member of the Nigerian Institute of Management, Institute of Strategic Management of Nigeria and the Project Management Institute, USA. By the side, he writes weekly for the Business Day newspaper.
Click on the links below to watch corresponding video on structure and systemization in business training 1 & 2 .
Click HERE to pay.