So, what's trending right now? Everyone wants to know the current trends in different aspects…fashion, entertainment, politics, etc. And if trends are very important to people, every business should have them on its agenda. The global market is ever-evolving. As a business keeping up with these marketing trends is very important but never always easy. But to excel in the ever-changing marketing world, you must always be a step ahead of your competitors.
We created this guide to help businesses build marketing strategies relevant in 2023. Nobody knows 100% the future of marketing but experts can offer useful insights and predictions into some of the possibilities so you can bookmark and return to some of today's most important marketing trends in 2023 and time again.
WHY YOU SHOULD USE MARKETING TRENDS
you make ask why change a marketing strategy that has consistently worked for your business?
Just because something works now does not guarantee that it will be useful in the future. It is beneficial to your business to be one step ahead of emerging trends that will impact your marketing success. So, aside from keeping up with industry developments, why should your company be concerned with marketing trends?
Marketing trends allow businesses to break the boundaries of the market.
It gives room for new ideas and opportunities.
It allows businesses to communicate their values in diverse ways.
It helps brands stay up to date by incorporating the latest digital trends into branding strategy.
It helps with a brand spotlight. An example of a fresh consistent brand is Nintendo. The company was founded in 1889, around a century before the emergence of the computer gaming industry, Nintendo is a gaming company. The company has managed to morph into existing technology markets and even create them.
NEW AND EMERGING MARKETING TRENDS IN 2023
Customer experience
Experiential Marketing
Employee engagement
Inbound Marketing
Content Visualization
Slow adoption of Virtual reality (VR) and augmented reality (AR)
Search Engine Optimization (SEO)
#1 Customer Experience
The year of the customer is every year. There has been a significant change in people's perceptions of what marketing is. It's not about persuading people to use your products or hire your services anymore. The emphasis is now on creating an outstanding customer experience that will encourage people to keep coming back for more. When you concentrate on creating a positive business culture and offering top-notch customer service the marketing practically takes care of itself.
Customers are somewhat impatient and want things done for them on a platter of gold, maybe not literally but they do expect a seamless experience from the moment of first interest to customer service after the sale. From personalized messaging that assists customers in problem-solving so they can make a purchasing decision to a customer-focused culture throughout their customer journey, an experience that delivers excellence across all channels is more likely to win their business.
In addition to personalized marketing messages, find ways to listen and answer their questions. Work together with your digital marketing team and customer service team to provide quality throughout their experience.
#2 Experiential Marketing
Experiential marketing, also known as engagement marketing, is a marketing strategy that actively engages consumers and invites them to take part in a brand experience.
According to Esther Sauri, a marketer at Linklaw Solicitors, "Experiential marketing is, in its simplest definition, a style of marketing built on providing memorable and inventive customer experiences to develop deep emotional ties between the customers and the business."
"Experiential marketing is so successful because we are emotional beings," Sauri said. "when a brand emotionally resonates with us; we just don't buy but we become devoted customers.
Customers who are engaged in the tale feel engaged rather than sold to, which makes a big difference in how they view your business.
#3 Employee Engagement
Your employees are the face of your company, so emphasis on the engagement between your employee and your customers should be an important part of your marketing strategy. When you're giving the responsibility of developing excellent customer service to your employees, you need to make sure they want the success of your business as much as you do.
The key to this is building a strong foundation of employee engagement and taking measures to make sure every employee understands and is in alignment with your brand's vision and values.
#4 Inbound Marketing
Inbound marketing refers to marketing campaigns where interaction with the brand is initiated by the consumer. Inbound marketing puts less emphasis on making direct contact with customers and more on earning a customer's attention.
Inbound marketing was created due to customers' preference for independent research over a direct sales pitch. Inbound marketing emphasizes producing high-quality content that buyers can find when doing research or asking questions.
To use inbound marketing effectively businesses should utilize data and analytics to track customer interactions with their content and determine whether the information provided leads to conversion.
#5 Content Visualization
Findings have revealed that people prefer visual content to plain text. You just need to look at the advancement of image-focused platforms like Instagram and Pinterest to see this evidence of this.
Google, Pinterest, and several other companies are also making investments in visual search technologies. 19% of google searches currently yield images and according to 62% of millennials, visual search is the new technology they are most interested in.
Additionally, it's simpler to remember images than text. Adding data visualizations, infographics, photos, and videos to your text helps not only makes it more fascinating and visually appealing but also improves message retention.
#6 Podcasting
Currently, always-online customers can considerably profit from the company's capacity to tell its narrative via a podcast that can be accessed from any internet-connected device.
As with any content-creation website, it's up to you to determine precisely who you want to be a listener. The podcast's length will rely on the conversation and participation of the audience. As a result, you should anticipate by starting with the topics that catch their interest.
#7 Search Engine Optimization (SEO)
The goal of SEO is to make your website's content and structure better so that visitors using search engines to find what you have to offer will be able to find its pages.
SEO is quite crucial to every business and it remains a relevant marketing strategy. When your site is optimized for search engines it leads to more traffic which can increase your brand awareness. Your website must target keywords that your ideal visitors and customers use to search to be optimized, which will result in more relevant traffic. Ranking higher on Google gives your company an immediate reputation. If Google trusts you, then people will trust you.
Where to go from here
This is the list of some of the most important marketing trends you should have under your belt in 2023. The only way to guarantee your company's continuous sustainability this year is to be aware of and actively engage in these cutting-edge methods. More importantly, understand how to exploit these advancements in digital marketing to increase the consumer base for your business.
Book Review Written by an Hexavian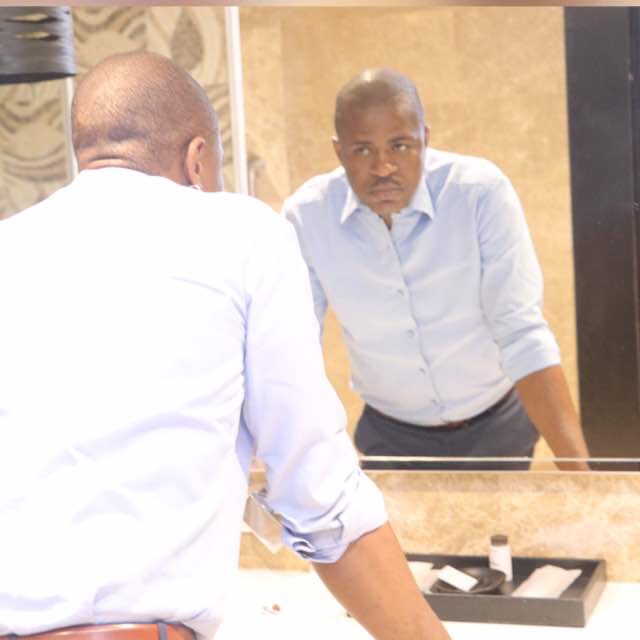 Eizu, ©Hexavia!
Strategy. Business StartUps and Corporate Restructuring Consulting
T: 08035202891
Uwaoma Eizu is the lead strategist at Hexavia! He is a graduate of Mathematics with two MBAs and over a decade of experience working with startups and big businesses. His core is in building startups and in corporate restructuring. He is also a certified member of the Nigerian Institute of Management, Institute of Strategic Management of Nigeria and the Project Management Institute, USA. By the side, he writes weekly for the BusinessDay newspaper.
Click HERE to pay.