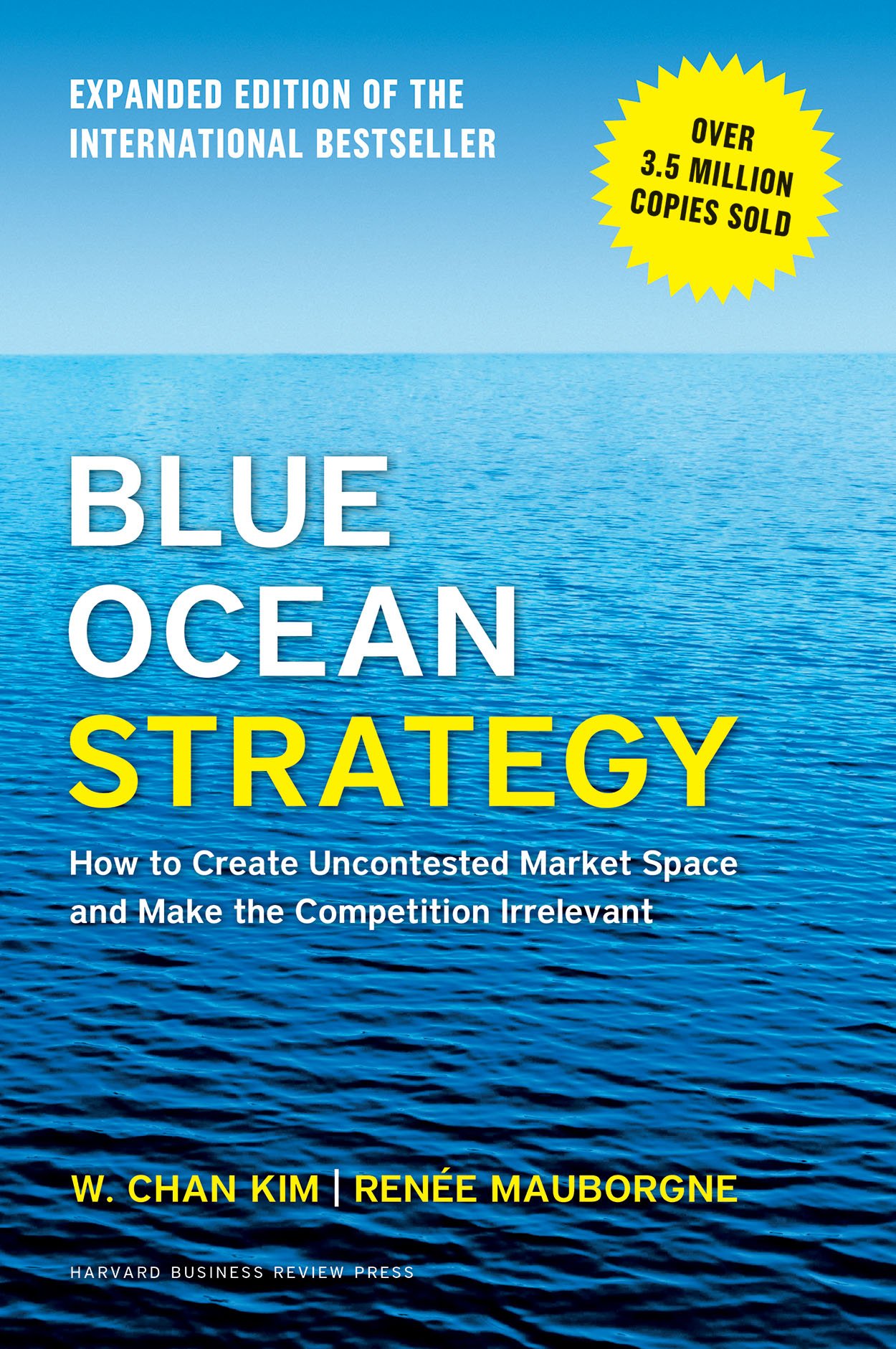 BLUE OCEANS; WHERE BUSINESSES MAY SWIM
'If you don't have a competitive advantage, don't compete, these are the words of the number one manager of the last century, Jack Welch. This simple, yet quite modern principle best sums up the contrasting views of the Blue Ocean and Red Ocean strategy developed by Chan Kim and Renee Mauborgne in their book 'Blue Ocean Strategy' first published in 2004.
Chan Kim and Renee Mauborgne, professors at the INSEAD Business School received critical acclaim for their bestseller which was also dubbed as 'one of the most iconic and impactful strategy books ever written'.
Blue Ocean vs Red Ocean Strategy
These concepts may sound unfamiliar to people who have not read the book but contains simple action points which every business owner can relate to.
Basically, the Blue Ocean Strategy refers to an uncontested market space of an unknown industry or innovation. It is a market for products where there is no competition or very little competition. Authors Kim and Mauborgne argued that leading companies will succeed not by battling competitors but by creating 'blue oceans' of uncontested market space ripe for growth.
The Red Ocean Strategy on the other hand involves 'cutthroat bloody competition'. It involves competing in industries that are currently in existence. It divides existing wealth between rival companies.
Concept of Value Innovation
The authors sighted value innovation as the cornerstone of the Blue Ocean Strategy. The logic of value innovation focuses on making the competition irrelevant rather than focusing on beating the competition.
Value Innovation occurs only when companies align innovation with utility, price and cost positions.
Cirque du Soleil the Golden Fish
Perhaps the most interesting example sighted in the book is the Cirque du Soleil success story. Cirque du Soleil, a company established in the wake of a declining industry by Guy Laliberte( An accordion player and performer) managed to beat other promising Canadian companies to become one of the country's largest exports. Guy Laliberte and his company did not achieve this by taking customers from their competitors. Rather, they created uncontested market space that made their competitors irrelevant. Whilst their competitors (Ringling Bros and Barnum & Bailey's) catered to children, Cirque du Soleil catered to a more mature group and corporate clients.
Analytical Tools and Frameworks
Chan & Mauborgne developed a set of analytical tools and frameworks in a bid to formulate and execute the blue ocean strategy in a systematic way. They discussed the Four action framework and its grid and the Strategy Canvas.
Four Action Framework(Eliminate- Reduce- Raise-Create Grid)
Case study: Cirque du Soleil
The Blue Ocean Strategy does not always mean creating a totally new product, although that is one way of going about it. It also involves capturing non customers of the industry from adjacent markets. This is done through the Four Action Framework also known as the ERRC Grid. This framework challenges businesses to challenge themselves and look at four factors that shape their industry.
Action 1: Eliminate
What are all the factors the industry takes for granted that could be eliminated?
Action 2: Reduce
What are all the factors that should be reduced well below industry standard?
Action 3: Raise
What are all the factors that could be raised well above industry standard?
Action 4: Create
What factors should be created that the industry has never offered before?
Answering these four questions can help determine how to differentiate yourself from the competition.
This was practiced by Cirque du Soleil in the following ways:
–Eliminate the factors that the industry takes for granted which in the case of Cirque du Soleil was eliminating the animals, the three separate rings, and the star performers.
–Reducing the factors below the industry standard, which meant that the company ensured that much of the danger that characterizes archaic circuses was reduced and this resulted in the company creating a new market for itself that was different from the conventional market for circuses.
–Increasing the factors which should be raised well above the industry standard meant that Cirque du Soleil pioneered unique approaches such as developing its own tents and moving out of existing venues which meant that it was able to create demand for its product from scratch.
–Finally, by introducing aspects of originality such as dramatic themes, music and dance combined with artistic renditions meant that Cirque du Soleil did not lack creativity.
Case Study: The Yellow Tail
Now that you have identified which factors to eliminate, reduce, raise and create to be different and offer more value to Customers, you need to present your 'blue ocean' idea. To do so, Kim and Mauborgne created a visual tool that captures in one simple picture, your overall business strategy; The Strategy Canvas.
The Strategy Canvas helps you see in one page, how your business offering stands apart from competitors.
For example, When Australia's Casella Winery introduced 'Yellow Tail' in the US, the market was highly competitive, small and unknown. They expected to sell 25,000 cases in their first year but remarkably sold nine times that amount. In less than four years, 'Yellow Tail' cumulative sales were rounding up to 25 million cases. 'Yellow Tail' soon emerged as the best selling 750ML red wine outselling Californian, French and Italian brands.
We can use the Strategy Canvas to see how different their strategy was compared to the budget wine industry.
From: Blue Ocean Entrepreneurship Competition
Principles of the Blue Ocean Strategy
There are Eight principles discussed in the book equally grouped under two major principles:
Formulation Principles

Execution Principles
Formulation Principles
Reconstruct market boundaries:

This analyses the six-path framework to remaking market boundaries. This principle attenuates search risk
Focus on the big picture, not the numbers

: This reduces planning risk
Reach beyond existing demand:

This is a key component of achieving value innovation.By aggregating the greatest demand for a new offering, this approach attenuates the scale risk associated with creating a new market.

Get the strategic sequence right:

This next principle is to build a robust business model to ensure you make a healthy profit on your blue ocean idea. The sequence moves from Buyer Utility> Price> Cost> Adoption.
Execution Principles
Overcome key organizational hurdles:

This reduces susceptibility to organizational risk. Blue Ocean Strategy believes that organizations face four hurdles which challenge the execution. One is the cognitive hurdles which are the mental blocks holding employees from realizing that there is a need for change. Another hurdle is the resource hurdle simply because resources are limited. The third hurdle is the motivation and how to deal with unmotivated staff and the fourth hurdle is the political hurdle as the business faces opposition from powerful vested interests.
Build execution into strategy:

Companies need to build execution into strategy from the start. This principle allows companies to minimize the management risk of distrust, non-cooperation and even sabotage.
Align the value, profit and people propositions

: This principle explains the three propositions essential to the success of a strategy. One is the Value Proposition which is developing an offer that attracts buyers. The next is the Profit Proposition which is creating a business model that enables the company to make money through its offering. Lastly, we have People Proposition which is motivating the people working for or with the company to execute the strategy.
Renew Blue Oceans:

A company should create new blue oceans when their existing blue oceans are turning into red oceans. Creating a blue ocean is not a static achievement but a dynamic process.
The Six Path Framework
The Six Path Framework developed by Kim & Mauborgne details how to reconstruct market boundaries. It involves basic approaches to reconstructing industry boundaries as compared to Red Ocean Strategy.
Path 1: Blue ocean looks across alternative industries rather than red ocean which focuses on rivals within the same industry.
Path 2: We look across strategic groups within the industry rather than focusing on competitive positions with strategic groups as is the case with red ocean strategy.
Path 3: Blue ocean creations redefines the industry buyer group instead of focusing on better serving the existing buyer group within the industry.
Path 4: Blue ocean explores complementary product and service offerings instead of focusing on maximizing the value of product and service offerings within the bounds of its industry.
Path 5: Blue ocean rethinks the functional or emotional orientation of its industry rather than focusing on improving price performance within the functional or emotional orientation of its industry.
Path 6: We participate in shaping external trends over time under the blue ocean strategy while red ocean strategies focus on adapting to external trends as they occur.
Effectiveness of the Blue Ocean Strategy
Authors Kim and Mauborgne did a study of the launches of 108 companies and discovered that 86 percent of the launches were within the red oceans while 14 percent were launches within the blue oceans.
As for the revenue from these 108 businesses, launches within the red oceans accounted for 62 percent while blue oceans accounted for 38 percent.
Moving on to the most important metric of Profit, it is obvious to see how more effective the blue ocean strategy is compared to the red ocean strategy as the former accounted for 61 percent of the profit while the latter accounted for 39 percent.
In conclusion, the book drives at the fact that the blue ocean strategy is a necessity for a firm's sustainable performance in the contemporary volatile business environment.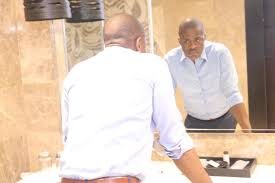 Eizu, ©Hexavia!
Strategy. Business StartUps and Corporate Restructuring Consulting
T: 08035202891
Uwaoma Eizu is the lead strategist at Hexavia! He is a graduate of Mathematics with two MBAs and over a decade of experience working with startups and big businesses. His core is in building startups and in corporate restructuring. He is also a certified member of the Nigerian Institute of Management, Institute of Strategic Management of Nigeria and the Project Management Institute, USA. By the side, he writes weekly for the BusinessDay newspaper.
Click HERE to Book an appointment.